Advanced Light Microscopy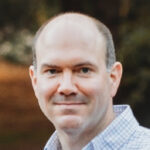 Christopher O'Connell, Ph.D.
Facility Director
Biology Physics Building, Rm G05C

860.486.3271
Faculty Scientific Advisers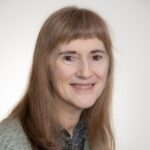 Juliet Lee, Ph.D.
Associate Professor
Biology/Physics Building 306

860.486.4332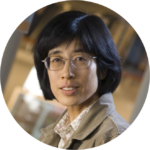 Akiko Nishiyama, Ph.D.
Professor
Pharmacy/Biology Building 631

860.486.4561
Campus Address
Biology Physics Building, Room G05D
Mailing Address
Advanced Light Microscopy Facility
Center for Open Research Resources and Equipment
75 North Eagleville Road
Storrs, CT 06269-1149
Leica SP8 Spectral Confocal
This is an inverted confocal microscope with five filter-free spectral and individually regulatable channels (four PMT channels and one high-sensitivity GaAsP HyD detector with photon counting capacity), and an optional fast 8 KHz resonant scanner for high speed imaging.
Nikon A1R Spectral Confocal
The Nikon A1R is an inverted confocal microscope with four standard PMT detectors as well as a separate, 32 channel detector for spectral imaging.  The scanhead has the ability to operate using either galvano scanning and/or fast resonant scanning for high speed imaging and photostimulation.  Incubation with temperature, CO2, and humidity control accommodate live cell imaging applications.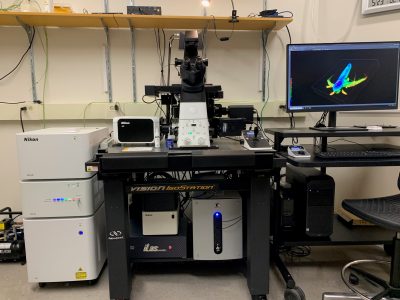 The Nikon AXR is a point scanning confocal built around the inverted Ti2E microscope. The large 25 mm field of view and resonant scanner are optimized for rapid imaging of samples. The DUX-VB confocal detector features 4 sensitive GaAsP detectors that can be flexibly configured for a range of dyes via spectral detection. 6 laser lines provides a range of excitation options for a variety of fluorescent dyes. In addition to confocal microscopy, the system has an iLAS2 illumination module for TIRF imaging. This device can perform simultaneous TIRF imaging and photostimulation. TIRF, widefield, and transmitted light images are collected on a Photometrics Prime 95B sCMOS camera.
Image Analysis Workstation
The Image Analysis Workstation is a powerful computer dedicated for image analysis and visualization. Several software packages are installed to support a variety of data formats.
The Zeiss Lightsheet 7 microscope is designed for fast, gentle 3D/4D imaging of samples labeled with fluorescent probes.  Both live and fixed samples can be imaged. Samples are lowered from above into an imaging chamber containing media of the appropriate refractive index.  It is located in BPB G05.
This is an inverted confocal microscope that uses stimulated emission depletion (STED) of fluorescent dyes to obtain super resolved images. There are four pulsed excitation lasers and two pulsed STED depletion lasers for imaging in up to four channels.  The instrument is capable of 2D or 3D super resolution imaging using spatial light modulators to shape the depletion beams in the x-y and z axes.  RESCue, and DyMIN imaging modes are available for intelligent software modulated laser intensity control to reduce photobleaching of samples.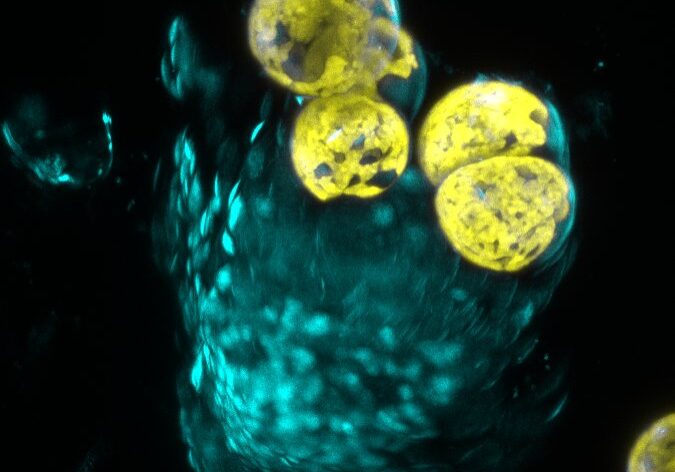 Overview
The Advanced Light Microscopy Facility provides training and access to advanced light microscopy systems at an hourly rate.  In addition, we are available to consult with and support users at every stage of a project including: experimental design, sample preparation, image acquisition, analysis, and data preparation.
Consultation:  We are available to meet with current and potential users to advise on sample preparation and the selection of the instrument that best serves the research requirements.
Training:  All users are provided with training that covers facility policies and details of instrument operation.
Instrument Access:  Researchers are able to independently use the instruments after training, or they can work with the Director in assisted sessions.  See Instrumentation for current rates.
Support: Our expertise is always available to help maximize the impact of the instruments on users' studies through further consultations or by scheduling assisted sessions with the Director on the microscope.
Education:  The Facility gives workshops and lectures on microscopy applications and image analysis to advance the microscopy knowledge of the research community.
Billing: Monthly usage is tabulated and billing is executed by the Center for Open Research Resources and Equipment (COR2E).