Research Informatics Core
Sharon DiMauro, BA, MS
Administrative Manager
dimauro@uchc.edu

860.679.1750
Melissa Chapps, BA, MA
Research Database Manager
chapps@uchc.edu

860.679.2623
The Informatics Core offers REDCap, a secure, web-based application for building and managing online surveys and databases. Using REDCap's stream-lined process for rapidly developing projects, you may create and design projects using:
the online method from your web browser using the Online Designer, and/or
the offline method by constructing a 'data dictionary' template file in Microsoft Excel, which can be later uploaded into REDCap.
RECCap provides:
An easy-to-use data entry system, with data validation
The ability to import data from external sources
Automated exports to the most common statistical packages (SPSS, SAS, R, and State)
Audit trails for tracking data changes exports
Branching logic, calculations, and answer piping to increase functionality and personalization
And so much more..
The CRC currently provides double data entry service using REDCap.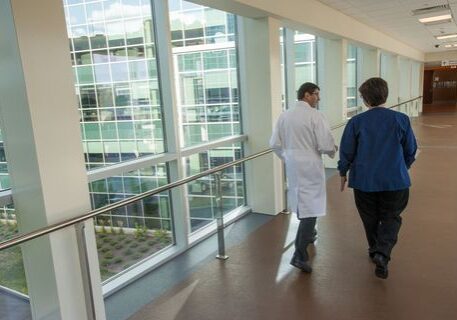 Consulting services on REDCap are available to CRC investigators.
Campus Address
Clinical Research Center
UConn Health
Mailing Address
UConn Health
263 Farmington Avenue
Farmington, CT 06030-3805