Core Incentive Plan (CIP) Program
UConn Storrs COR²E Facilities
COR²E Facility CIP awards are intended to introduce faculty users to core facilities that they have never utilized or reintroduce faculty users to facilities that they have not utilized within the past 5 years.
COR²E CIP award proposals will only be accepted from and submitted by Principal Investigators (PIs). Each PI can submit a maximum of 1 proposal per participating core facility, but the proposed research or project may be spearheaded by any member(s) of their laboratory (e.g. staff scientists, post-doctoral fellows, graduate students).
High-cost project consumables will not be covered by CIP award funds and are the sole responsibility of PIs. Consumables should be included in the final budget as part of the entire project proposal, but allocated separately as PI-covered costs. Individual Facility Directors will have knowledge of items that will and will not be covered by CIP award funds.
All COR²E CIP award proposals will include the following:
One (1) page maximum document that includes a full description of the proposed research project plus a realistic budget for the entire CIP project to be completed within the core facility.  This will include descriptive text pertaining to overall project goals, feasibility, project scope, a realistic timeline for completion, plus a project budget estimate. All of these details are intended to be prepared through consultation with the participating Facility Director.

Brief summary of active internal and extramural funding
All CIP award proposals will be evaluated by a review panel consisting of a minimum of 3 members that will include the relevant Facility Director plus COR²E administrators once the application submission window closes on August 31, 2023. The number of awarded proposals will be determined by the total number of proposals submitted and the total sum of requested funds at the individual participating core facility level. Award notifications will come from Facility Directors to PIs once the review is complete in early September 2023.
UConn Storrs COR²E Facilities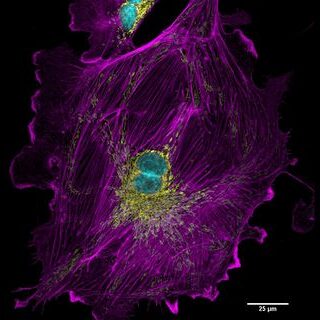 The Advanced Light Microscopy Facility provides access to advanced imaging technology in order to promote innovation and cross-disciplinary interaction. The facility houses a number of laser scanning confocals, as well as systems for widefield imaging and total internal reflection microscopy.
The BioSupply Facility provides biological research supply services and stock room capabilities. The mission of the facility is to simplify research supply ordering and receiving. In addition to maintaining a constant stock of commonly utilized consumables, the facility works with a wide variety of vendors to provide a cost savings to faculty on equipment and reagents.
The Biophysics Facility consists of microcalorimetry (isothermal titration calorimetry and differential scanning calorimetry) and microscale thermophoresis. These approaches support research specializing in the study of characteristics of molecules and the interaction between molecules, key components to many biological, pharmaceutical, and chemical research questions.
The Digital Experience Group (DXG) offers UX Design, Web Development, App Development, Web Design, and other digital innovation in support of Research at UConn. Primarily staffed by student designers, developers, and writers, the DXG also strives to serve as a source of experiential learning, utilizing industry-leading approaches to UX, agile software development, and product design.
In addition to providing services to PIs and other research centers at UConn, the DXG contains the specialized Squared Labs team, which provides web development and digital services in support of the University's research infrastructure.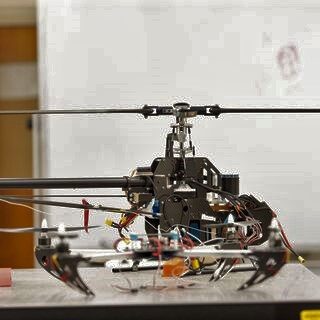 The Electrical/Electronics: Technology and Repair facility supports academic research and administrative activities through consultation, support, development, and repairs. Services include computer repair, lab equipment repair, electrical and electronic support, and office equipment repairs.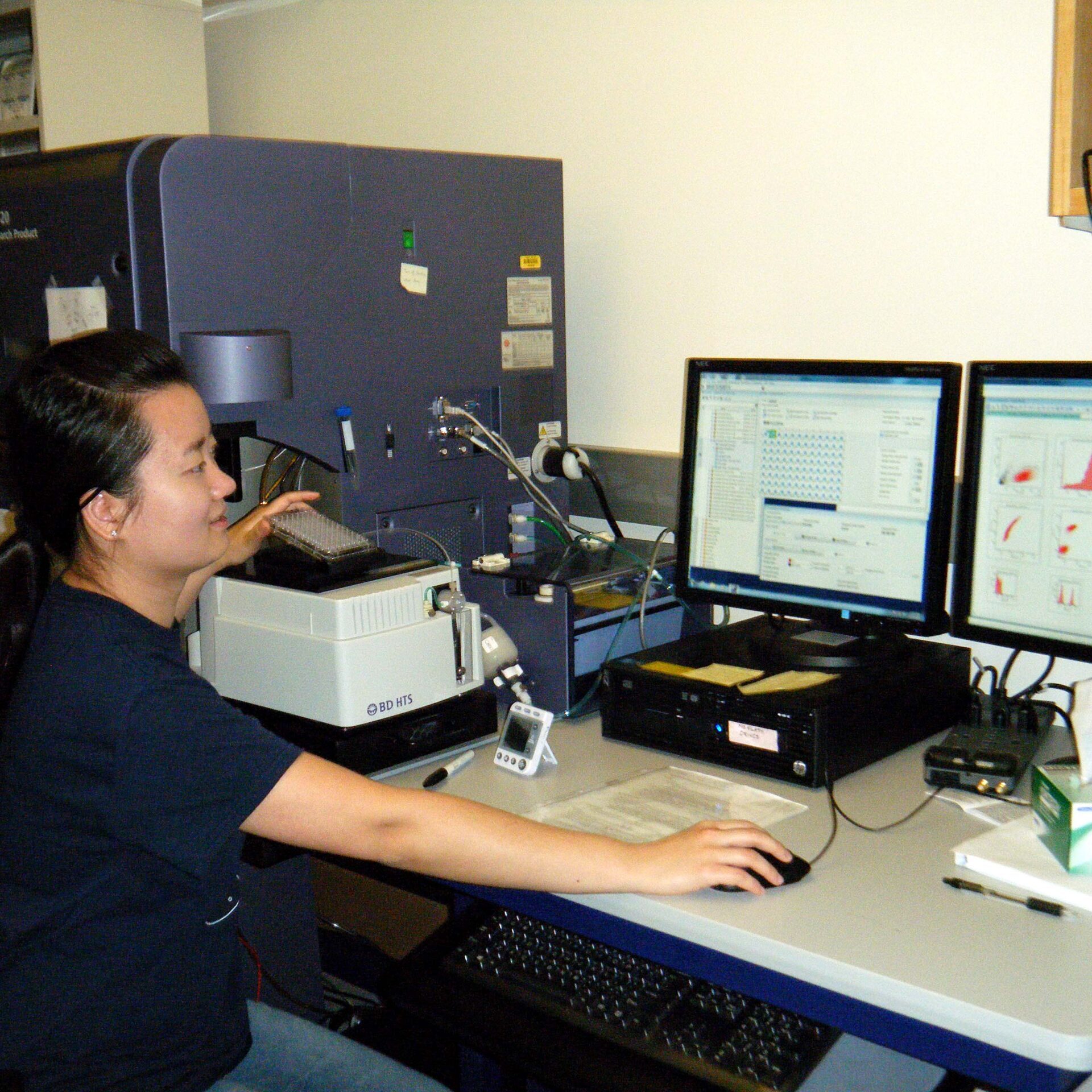 The Flow Cytometry Facility provides investigators with expertise and sophisticated instruments for the analysis of cells or particles based on size, internal complexity, and fluorescent signals. Cytometers allow simultaneous analysis of multiple properties of cells or particles and provide information about both single cells and populations. The heterogeneous cells and populations can be identified and quantified. Selected cells or particles can also be physically sorted to obtain pure populations for further analysis or subsequent culture and functional study.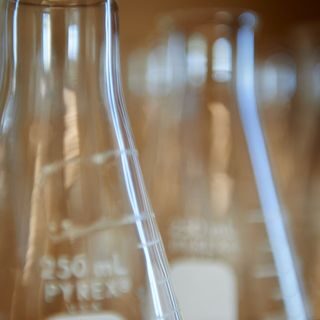 Mechanical/Glass: Design & Fabrication Facility supports academic research through consultation, engineering, manufacturing, design, and repairs. Within the facility, there are complete departments for working with glass, metal, plastics, and other materials. Skilled technicians design, fabricate, or repair complex mechanical instruments and glassware, and carry out jobs in precision machining, MIG and TIG welding, woodworking, sheet metal, and plexiglass fabrication.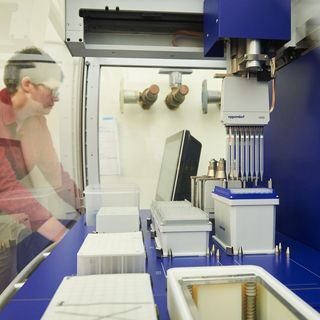 The Microbial Analysis, Resources and Services (MARS) facility supports research specializing in the analysis of microbial samples and high-throughput processing of nucleic acids. Examples include the characterization of microbiomes, sequencing of small genomes, 96-well and 384-well PCR setup or DNA quantification and other automated liquid handling applications.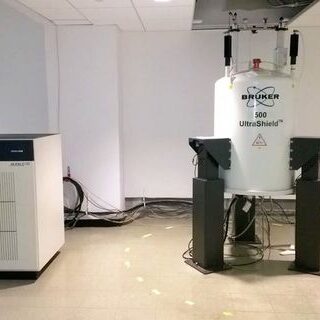 The Nuclear Magnetic Resonance Facility recognizes the important role that NMR plays in molecular structure determination and conformational analysis for research projects engaging chemical synthesis, chemical mixture characterization, drug design, intermolecular interaction studies, protein and nucleic acid characterization. The joint NMR Facility of COR²E and the Department of Chemistry offers several solution-state NMR instruments on a fee-for-use basis. The instrumentation serves the high-resolution research needs for investigators from the University of Connecticut and nearby colleges and companies.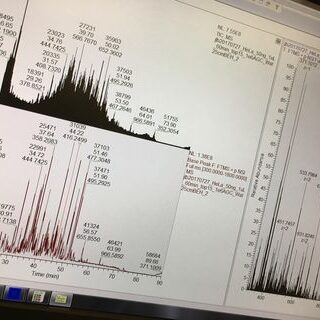 The Proteomics & Metabolomics Facility (PMF) implements ultra-high performance liquid chromatography coupled to high resolution tandem mass spectrometry (UPLC-MS/MS) to unambiguously identify proteins, peptides and small molecules in complex mixtures.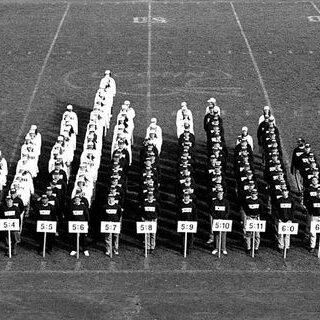 The Statistical Consulting Services (SCS) provide advice on statistical problems arising in the preparation of studies, the analysis of data and the interpretation of results. SCS is designed to be a center for discussion on research problems and methodological advances in statistics and probability.
All CIP award proposals will be submitted by PIs directly through the QUEST portal.